DONATE TO PROSPECT PARK ASSOCIATION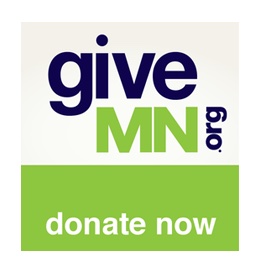 Prospect Park Association is a 501(c)(3) charitable organization, and all donations are tax-deductible. Simply click the Give-MN button or mail checks to PPA, P.O. Box 141095, Minneapolis 55414.
More Info

Monday, December 4, 6:30pmEVENTS
PPA Community Meeting: Input Needed!!
Do you want PPA/PPERRIA to continue representing our Prospect Park neighborhood or should we merge into a larger organization representing many neighborhoods, including Marcy-Holmes, Southeast Como, & Nicollet Island East Bank?
More Info

2023EVENTS
signup for the PPA MONTHLY NEWSLETTER SENT via E-mail.
Current NL || Previous NL || Past NLs
Stay up-to-date on (virtual) meetings, events and happenings in Prospect Park.
2023EVENTS
Monthly Neighborhood VIRTUAL Meetings
Neighborhood Town Hall / PPA Board Combined Virtual Meeting.
Monday December 4, 2023 6:30 - 8:00pm. (Access at 6:20pm) (see PPA Newsletter & PP E-list postings for Link to online meeting.)
More Information

2024NEWS
LUXTON PARK SPORTS 2024
Winter/Spring, Summer and Fall.
More Information

Saturday December 9th, 7pmNEWS
sEYMOUR BRASS SEXTET
PPUMC, 22 SE Orlin Ave. Celebrate the Christmas season.

More Info

2023NEWS
Join the PP E-LIST

More than 1,300 Prospect Park residents are connected in this independent list serve. Send a sign up request via e-mail!
Sign Up!

2023NEWS
Neighborhood Welcome
Help Improve our Welcome Packet Guide that will be updated 3-4 times a year.
More info

Saturday, December 16th 10am-4pmEVEMT
HORTH LOOP WINTER MARKET
501 Royalston adjacent to Mpls Farmers Market. Multicultural vendors.
More Info

2023NEWS
Stay Informed About
planning projects
PPA Land Use & Planning |
Towerside / Prospect North
More Info

2023NEWS
RCC: Resilient Cities &
Communities
Twin Cities-based Alliance for Sustainability promoting vibrant places & regenerative futures.

More Info!