Summer Concert SERIES in prospect park 2010
2010's Summer Free Outdoor Concerts are at Pratt Outdoor Amphitheater (performance circle) at the corner of SE Malcolm Ave and SE Sidney Ave. 7:30 p.m. rain or shine.
Download Summer Concerts flyer here.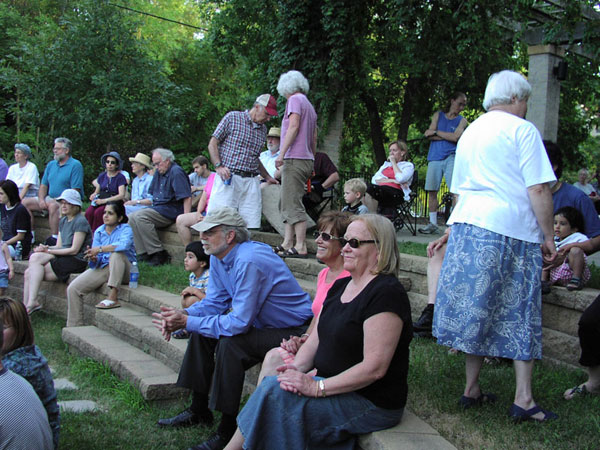 PERFORMERS
Light of the Moon Band
Tuesday, June 15th, 7:30p.m.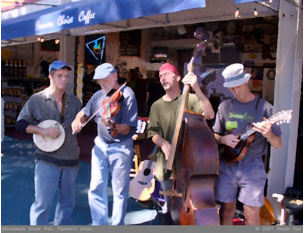 Light of the Moon Band plays a strong eclectic mix of southern old time and ragtime music with unrestrained enthusiasm. They play at many local events.
---
Heatherlyn
Tuesday, July 13th, 7:30p.m.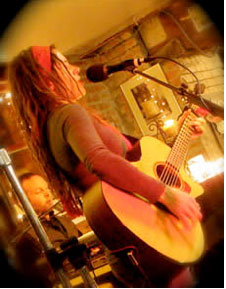 Heatherlyn is an inspiring independent folk-rock singer, song artist, poet and communicator with diverse influences and intriguing sounds throughout her music.
---
The Pratt amphitheatre is Wheelchair accessible. In case of rain, the concert moves indoors to Prospect Park United Methodist Church across the street.
Summer concerts are presented by the PPERRIA Community Events Committee and are funded in part by the Pratt Community Council, PPERRIA, Luxton Park, Tom Sengupta of Schneider Drug & Tierney Brothers, Inc. Many others belong on this list, and are thanked with deep appreciation. Your voluntary donations will help these concerts continue.