Summer Concert SERIES in prospect park 2014
It is here—Summer! The Summer Concert season for Prospect Park will be launched with a new event, on a new date, at a new time, with newly planted stage flowers, heralded by new lawn signs—at the same wonderful, quaint amphitheater on the northeast corner of the Pratt School and Community Center,. On May 20, at 7pm, Song leaders Brett Hesla and Mary Preus of "Minnesota Community Sings" invites you to join them for a community sing. Everyone is welcome—rain or shine. This is a free event.
Three of four of 2014's Summer Free Outdoor Concerts are at Pratt Outdoor Amphitheater (performance circle) at the corner of SE Malcolm Ave and SE Sidney Ave. 7:00 p.m. The Pratt amphitheatre is Wheelchair accessible. In case of rain, the concert moves indoors to Prospect Park United Methodist Church across the street.
The fourth event will be a special festival event at Luxton Park 6 - 8:30 p.m. in conjunction with the Luxton Park Community Center using the Minneapolis Parks mobile stage! Performers are yet to be confirmed (as of June 10th).
PERFORMERS
Community Sing led by Brett Hesla, Tuesday, May 20th, 7p.m.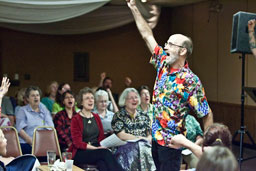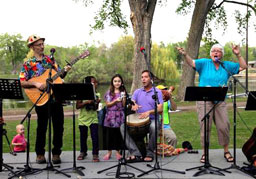 Song leader Brett Hesla of "Minnesota Community Sings" invites you to join for a community sing. Community sing events are growing in number, with many being held regularly in neighborhoods around the Twin Cities. It is an event where everyone who attends joins in the singing. Please bring a Rise Up Singing songbook if you have one. All ages and voices welcome! Family-friendly. Come join in this historic community building event with a 100 year tradition in Minneapolis, including right here at Tower Park.
The May North progressive, American folk in the north country, Tuesday, June 9th, 6:30p.m.
St. Paul Postal Band
w/ neighbor Joe Jones
in conjunction with the 100th anniversary of the Tower Hill Park Tower
Tuesday, July 15th, 7:00p.m.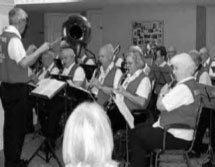 The St. Paul Postal Band has been entertaining the Twin Cities for 60+ years with a wide range of classic band music from marches, polkas, to jazz and show-tunes. The all-volunteer band of 25-30 current and retired postal workers, their friends, family, and others from the community.
The band keeps a rigorous schedule of concerts in St. Paul and the surrounding areas and regularly performs at the Twin Cities marathon. Come dance, sing, clap your hands, and share in the love of music with the St. Paul Postal Band.
See the SPPB Facebook page.
Music Festival at Luxton Park
in conjunction with the 100th anniversary of the Tower Hill Park Tower
Tuesday, Aug 12th, 6-8:30p.m.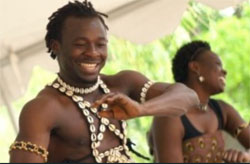 The Luxton Park Community Center will have the Minneapolis Parks mobile stage as a backdrop to contemporary music performances by artists (such as hip hop, spoken-word, etc.). This year we feature:
Breaking Brass - a New Orleans-style Brass Band from McNally Smith College of Music
Claudia Schmidt Tuesday, June. 17, 7 pM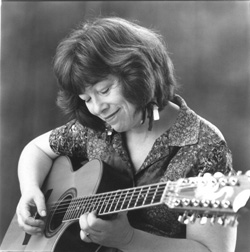 Claudia Schmidt has been perfecting her craft of performing for almost four decades. It is a quirky and wonderful hodge-podge (her word!) of music, poetry, story, laughter. drama, and celebrating the moment. Work in clubs, theaters, festivals, TV, radio has added depth and dimension, and since she has always included her original work along with very personal versions of the work of others, what you get is a unique look at the world from someone who says what she sees with clarity, humor, and wonder. The San Francisco Bay Guardian said: Schmidt's shows are a lot like falling in love. You never know what's going to happen next, chances are it's going to be wonderful, every moment is burned into your memory and you know you'll never be the same again." More succinctly, Garrison Keiilor said "when Claudia sings a song, it stays sung"
---
Summer concerts are presented by the PPERRIA Community Events Committee and are funded in part by the Pratt Community Council, PPERRIA, Luxton Park, Tom Sengupta of Schneider Drug & Tierney Brothers, Inc. Many others belong on this list, and are thanked with deep appreciation. Your voluntary donations will help these concerts continue.