summer concert SERIES in prospect park 2017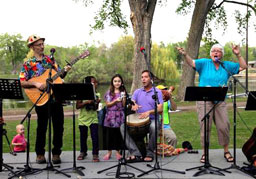 Tuesday, May 9, 2017 - Sing-along with Linda Breitag and Ray Makeever at Prospect Park United Methodist Church, 7pm. Join us for a rousing evening of fun folk tunes, old favorites and other songs that will keep your feet tapping and your face smiling! Linda has been singing and playing music for all her professional life. She has a degree in Folklore and Ethnomusicology. Song books will be provided!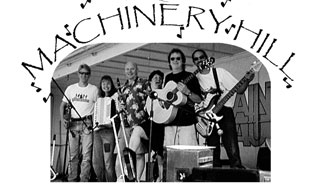 Tuesday, June 13th, 2017 - Machinery Hill at Pratt Elementary Amphitheater, 7pm. Come enjoy another great evening of music with a band familiar to many. Machinery Hill has played for many Prospect Park events in the past. Their original style blends American folk with unexpected touches of ska, klezmer, Celtic and a bit of rock & roll.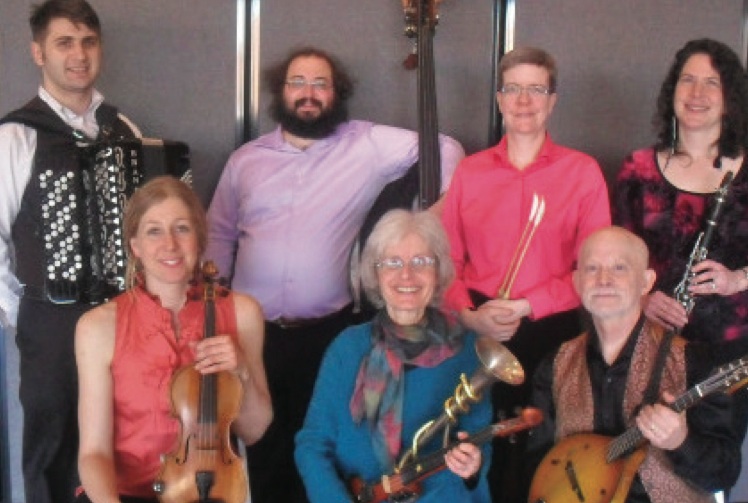 Tuesday, July 11, 2017 - Firefly Forest at Pratt Elementary Amphitheater, 7pm. Enjoy music for all ages with Firefly Forest. They will take listeners on a journey: winding and wandering through this magical landscape that swirls and sways around us. They are acoustic, fusion, playful, whimsical and world music all rolled into one. Come enjoy and dance with us!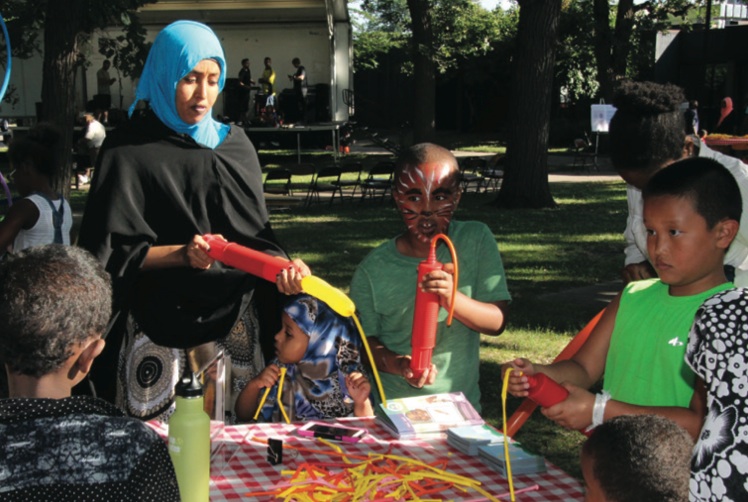 Tuesday, August 8, 2017 - Community Celebration with music by Siama Matuzungidi
at Luxton Park, 6:30pm. Come celebrate our community with music, food, and activities. Siama is Minnesota's own resident Congolese pop star! In Africa, he recorded hundreds of radio hits and toured the world. For our event, he'll be joined by a drummer and African vocal harmonies. Siama always encourages everyone to dance, clap and sing along in Kikongo. He also provides a musical instrument petting zoo! Dancing, Food, Children's activities; face painting, games, bounce house, backpack give away with school supplies. Community resource tables. Luxton Community Center, 112 Williams Ave. SE.

Want to help make this a grand celebration? Volunteers needed. Contact Lydia McAnerney or 612-581-0868.

Many thanks to this year's sponsors!
Kim Nybo State Farm Insurance
Brad Palacek -- Edina Realty
Schneider Drug


Get involved with the Concert Committee! The Prospect Park Summer Concert Committee is a group of volunteers who plan, fundraise and organize small live-music events throughout the summer months. Most of the concerts take place on Tuesdays at Pratt Community Center's Amphitheater (66 SE Malcolm Avenue, near the back of the building). In the past two years a larger concert has been organized in Luxton Park, featuring more bands, food and fun! Rain location: Prospect Park United Methodist Church. Refreshments provided by Luxton Community Center. Donations at concerts encouraged.